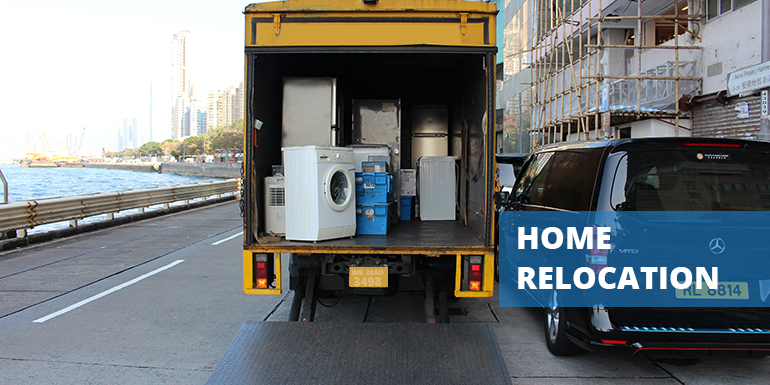 You would not find a better company than Bluebird Packers and Movers for home relocation. Home is the most precious thing to everyone. Many memories stay attached with home and its related things. For home relocation in India, without wasting a second just chose us!
Bluebird Packers and Movers is one of the leading transportation companies in India. We provide extremely secured and well planned goods transportation service across the India.
Our most important aim is to deliver the goods in its initial condition. To ensure this kind of secure services we have intended our goods carriers with full of safety gauges, which are entrenched in it to form of high quality safety chain and locks, for these issues the goods remain same as it is accommodated. Our carriers are made with hydraulic ramp which is moveable and for it we can ensure you that the goods will not move inside the carrier. Besides it, we wrap every goods by our specialized goods cover so that goods will be protected from dust.
We, the Bluebird Packers and Movers always keep the value of time. We deliver the goods to the desired location within the committed time. The entire transportation processes including loading, unloading, packing are done by efficient worker. We know the how value of your precious goods so we always maintain safety. We provide door-to-door service. The main thing whatever the location is we do not use any other local or domestic carriers. Keeping the trust of clients is the expensive thing to us. Due to superior quality designed carriers, the goods will not be harmed in any season. Clients never face any problem with us as we try every effort to keep clients any kind of hassles. So if you want to relocate your home do not get worried just contact us, the whole responsibilities are ours. Our workers will do the entire process (loading, unloading and packing). We also provide a tracking code to the client so that they will be able to now the progression of transportation their goods. We have tie-ups with many furniture, car and bike companies. Also we have many branches all over the India. So we regularly transport goods across the India. Do not worry about budget. We offer superior and best quality services in very affordable budget.
Customer satisfaction is the main thing. Bluebird Packers & Movers give their best. In India we are the one of the oldest transportation company serving over 65 years. For our advanced quality transportation system we always get positive feedback from clients. In the modern globalization the market of transportation business is too competitive. Whatever the situation is, we always maintain our superior service quality. But do not dory we also keep in our mind the matter of the budget. Never try to underestimate the home relocation by expert because self attempt may harm your precious goods. So just tell us the initial and desired location, we will relocate your home. So without wasting a second just contact us. We are here to serve for you.