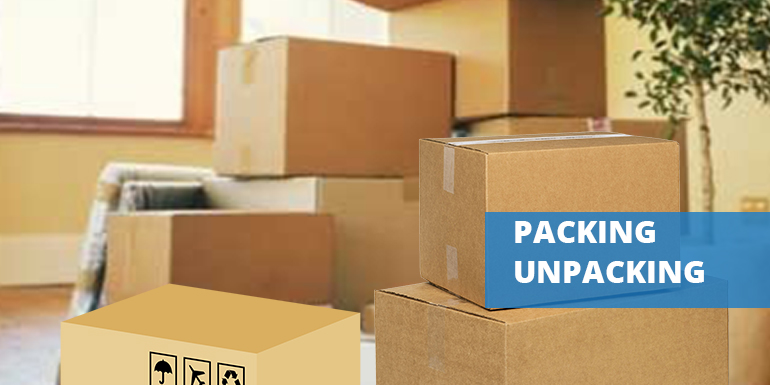 The complicated and insecure task is loading and unloading. The loading and unloading of objects is inevitably a dangerous work to do. It can harm people, so it is always suitable to do loading and unloading with the help of professional specialists. If you don't consult with experts, it can create undesirable worries and make you exhausted. Over-loads, over-turning or shifting vehicles and some other difficulties can ruin you, but there is some guidance which can help you to avoid problems, such as:
The loading and unloading area should be out of traffic.
The over-head electric cables should be cleared.
The process of loading and unloading should work simultaneously.
Uneven loads can create vehicle unsteady.
Loads should be arranged perfectly.
The conveyances must never be overloaded.
Loads must be well covered.
Loading should permit for secure unloading.
Being a pacemaker in the industry, we are free to convey the objects to new location in their present state. We provide the best services of loading and unloading to our clients. Loading and unloading process include the personal, corporate and industrial equipment (heavy machinery). We provide such experts for the services. Our loading and unloading services mainly depend on the clients' convenience. We are always ready to serve our customers.
Our company provides a well-managed and well-mannered loading and unloading services. We as a company offer systematic, reliable and organized loading and unloading mechanisms on which the security of the covered or packed objects also depends. Our professional staff packs, load and exhibit the objects or goods with the ultimate care and observation because some scratches or damages my happen during the process of loading and unloading, and when the goods reaches the destination, our experts unload, uncovered or unpack and rearrange the valuable objects in a proper way as per the direction of the clients. We assist our clients with experienced, skilled staff for the process of loading and unloading.
Our company processed a well extend system in our country. Even we serve for many neighbor countries. Our experts properly take care of the loading of the valuable goods from one place and unloading these objects with the proper attention to a new place without making you worried and without undesirable obstacles. As the first part of the process that means loading part is important, the unloading part is also important like the first part so unloading should be done by experts to prevent last minute injury. Our main aim is to provide the best customer service and pay attention to provide high quality of work.