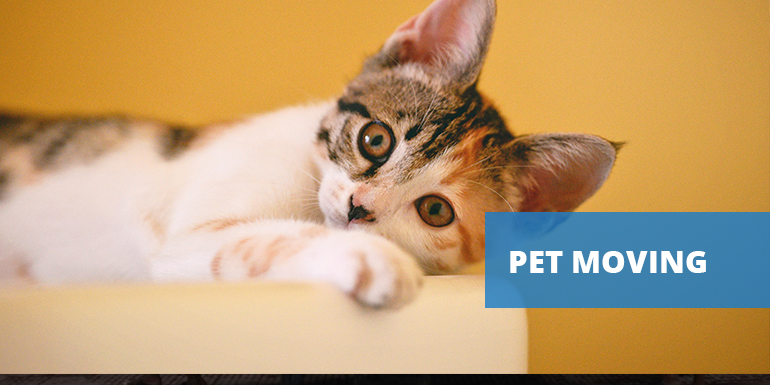 There are many people who best writing service loves pets and they are very good friends of human being. Some of the people treat their pets as they treat their children or their family member. They have become a part of their family whether it is a cat or dog or a fish etc. In our busy and stressful life everybody has a major depression because of so many issues but pets relieve us from depression. They are very friendly. They understand you as you understand them and become so close to your heart. You always want to stay with them but you are moving to a new place and you want to keep them with you so don't get stressed hire us.
We the Bluebird Packers and Movers always with you, we are ready to serve you. To move pets is very sensitive because they are like our children. This is a very important service to the people who loves pets. This is a very time consuming task but the Bluebird Packers and movers specializes in pets' transportation. We minimize ache and stress for both your pet and you. Your stress-free mind matters to us.
In many cases you have to shift one place to another place of even one country to another country. You really don't want to leave a family member of your friend behind, of course there is no reason to do that because we are always with you, and we want to make you happy with our utmost care. Since our company established, we have been working as a group or as a team with the pets' transportation. We treat each and every pet as if we were moving our babies. We regularly organize a safe pet transportation and we want the transportation of your pet(s) to be a happy moment. Relocating your pet(s) is a more technical process than your imagination. We specialize in organizing animal cargo and provide for to secure your pet(s) and give comfort from door to door. We have moderate travel equipment and documents that could be in need of your pet(s) transportation. We ensure you that we will give your pet(s) the extreme safety. In case of moving your pet(s) internationally we will help you to do special licenses and other valid documentation.
We are differ from the other services because we provide skilled and experienced experts to shift your dear ones. Our specialists handle your pet(s) with the ultimate care. We can ensure you that your pet(s) will move smoothly without any harm. Our experts will feed them and give them protection properly. Our staffs are trained and very professional so don't need to be worry. We will reach your pet(s) to your hand.
We always go with our promises. We know the value of your time, money and your pet(s) so, don't be confused if you need us hire us. We want to make you happy with happy moments. Our trained experts will assist you with the best advices. You want a stress-free journey for your pet(s) and we always with you.